The Official Countdown to Gaga's Workshop at Barneys Has Begun
The "retail environment" and holiday windows will launch at midnight on November 21.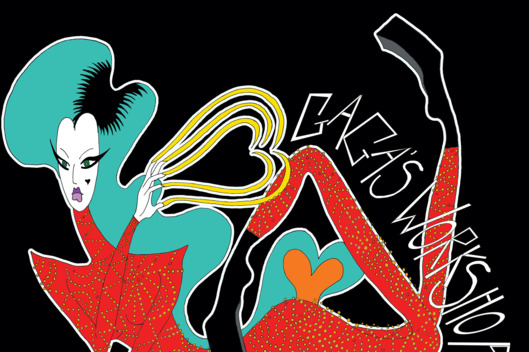 Have you ever wondered what it's like inside Lady Gaga's mouth? Same here! Well, the closest we'll ever come to finding out (unless life takes a really unexpected turn) will be at Barneys New York in exactly twelve days, because that's when the store unveils its Gaga's Workshop for the holidays. The entrance to the department store will be gussied up to "create the illusion of walking into the mouth of a giant monster-like Lady Gaga," according to Barneys's press release. Once you've been swallowed, you can go to the fifth floor, where you can buy all sorts of Gaga-curated candy, toys, clothes, jewelry, makeup, and CDs (guess whose!). But first you'll have to tear yourself away from Gaga-themed installations, including "a jewelry shop created out of an oversized Lady Gaga-turned-spider and a boudoir in the shape of a giant wig." Barneys CEO Mark Lee calls the whole thing "the largest and most completely realized holiday project ever undertaken in the history of Barneys New York," and we believe him.