Daphne Guinness Does, in Fact, Own Blue Jeans
But she regrets buying them.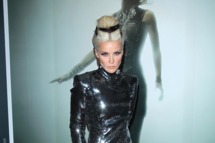 When Racked questioned Daphne Guinness about buyer's remorse, she responded, "Blue jeans ... any pair. I don't really like the color. I like black jeans." Really, what's most surprising is that Daphne owns any denim at all.