Dolce & Gabbana Cosmetics Signs Felicity Jones
She joins Scarlett Johansson as the label's face.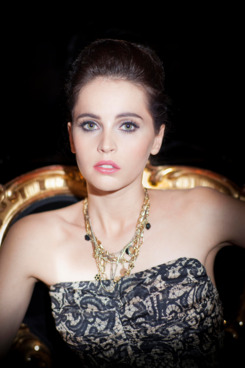 Twenty-eight-year-old rising actress Felicity Jones, who had a breakout role in this year's Like Crazy, has been tapped as a spokesmodel for Dolce & Gabbana cosmetics. According to the brand's press release, she'll front the forthcoming Kohl spring makeup collection, launching in January 2012. The brand's current face, Scarlett Johansson, will continue doing ads in the meantime.