Some of Elizabeth Taylor's Jewelry Will Be Auctioned Online
It's the first time that Christie's is doing exclusive online bidding for a private collection sale.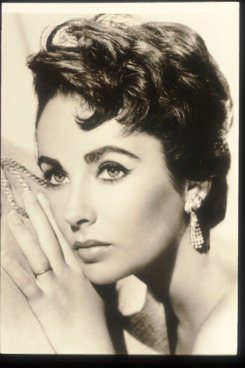 This December, Christie's will auction off over 2,000 items that belonged to the late Elizabeth Taylor, 950 of which will be sold exclusively online from December 3 to 17 (the auction house has accommodated real-time bidding via the Internet since 2006, but it's the first time they're doing it as an alternative to a live auction for a private collection sale). Meanwhile, there will be four days of live auctions for the remaining items, some of which will be displayed at Christie's Rockefeller Plaza headquarters from December 3 to 12, so you can see them for yourself before they get snapped up and locked away in someone's jewelry box.