Exclusive First Look: 'Picturing Marilyn,' Including Never-Before-Seen Photographs of Marilyn Monroe
A new exhibit at Milk Gallery includes images that have never been shown publicly.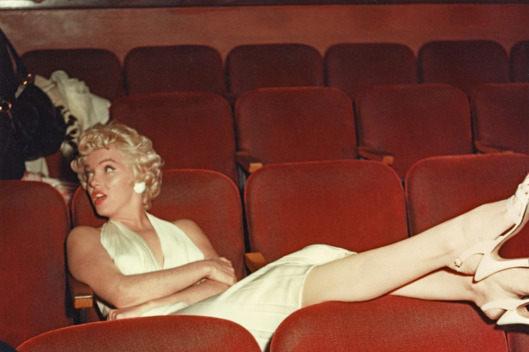 Renowned photographer Bert Stern, who famously shot Marilyn Monroe's final portraits, titled The Last Sitting, at the Bel-Air hotel in 1962 (and later re-created the shoot with Lindsay Lohan for New York in 2008), has become almost synonymous with iconic imagery of the late actress. It's thus fitting that he's helped organize one of the most comprehensive exhibits of Marilyn Monroe photographs in history, to be shown at New York's Milk Gallery. Pegged to the release of Harvey Weinstein's forthcoming biopic, My Week With Marilyn, the show offers many previously unseen photographs, including one by Bruno Bernard from 1954 (shown) and one by Andre de Dienes that depicts her makeup-free at age 23 (in our slideshow). Curated by Staley–Wise Gallery and presented by Dior and The Weinstein Company, the exhibit opens tomorrow and runs through Sunday.
Milk Gallery, 450 W. 15th St, nr. Tenth Ave.; Th—Sa (10—6), Su (10—4).
BEGIN SLIDESHOW