First Looks: See Ten Gripping Images From the Dazed & Confused Twentieth Anniversary Book
With a foreword by Ingrid Sischy.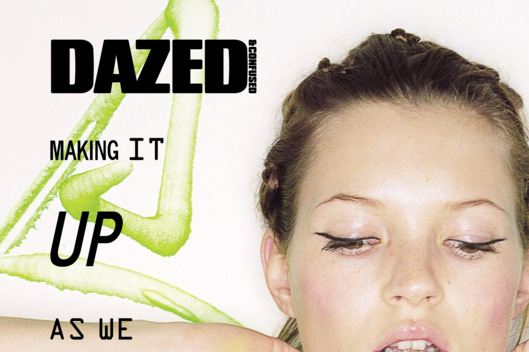 For over twenty years, Dazed & Confused has been on the forefront of contemporary fashion, art, music, and design.  Launched in 1991 by Jefferson Hack and photographer Rankin, the British magazine has since profiled an eclectic mix of artists in its pages, including Björk, Michael Haneke, Yves Saint Laurent, Susan Sontag, and Beyoncé. In Rizzoli's Making It Up As We Go Along, available for purchase today, the magazine collects its most memorable covers, controversial editorials, and groundbreaking interviews from over the years. This book is a must-have for fashion magazine obsessives. We complied ten of our favorite images (which was not easy) from the book in the NSFW slideshow ahead.
BEGIN SLIDESHOW