A First Look at F.I.T.'s New Exhibit, 'The Great Designers'
Including pieces by Alexander McQueen, Chanel, Thierry Mugler, Rick Owens, and many more.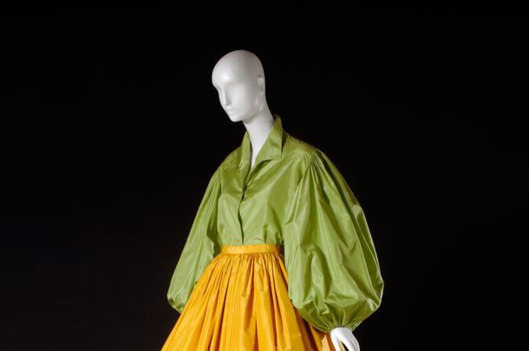 One hundred fashion houses are represented in F.I.T.'s latest exhibit, "The Great Designers,"organized by Colleen Hill, Jennifer Farley, Fred Dennis, and Valerie Steele, who selected at least one archival piece from each house that best represents its aesthetic. The assortment wound up being so large, though, that F.I.T. has had to split it into two separate exhibits of 50 designers. Part One is now on view through May 8, and the second half kicks off on May 23. See a sampling of the garments, including a fantastic silver lamé evening gown by Thierry Mugler and an enormous saffron-colored ball skirt by Oscar de la Renta, in our slideshow.
BEGIN SLIDESHOW