Gwyneth Paltrow and Nicole Kidman Both Liked This Stella McCartney Dress
Well, maybe Gwyneth liked it <em>slightly</em> less, because she wore a shorter version.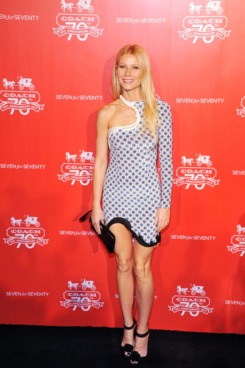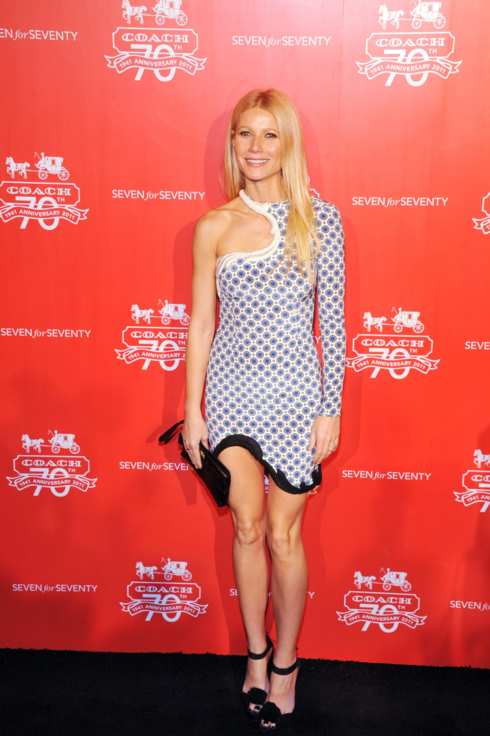 Gwyneth Paltrow wore a shorter, blue version of the same Stella McCartney dress Nicole Kidman wore earlier this month to Coach's 70th anniversary party in Beijing, China. She added a pair of black strappy heels and carried a black clutch.
Is the bold print less distracting on Gwyneth's shorter dress? Does the neckline still bother you?