Jessica Simpson Says the 'Decision Not to Make [Her]self Anorexic Was Actually Great for Branding'
She says it helped people to stop seeing her as a ditzy blonde.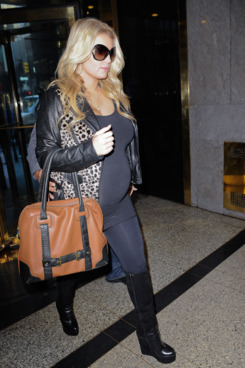 Because there are so few things women's magazines can ask stars about for cover stories aside from their weight, taste in shoes, latest project (movie, album, what have you), lover, and then their weight again, Jessica Simpson got to talk about her weight in the new issue of Lucky. Of course, when a star faces lots of scrutiny for their size and shape, as Simpson has (really, those infamous jeans were the problem, not her weight), they're doubly expected to discuss it in these stories. But Simpson makes some honest and great points about all the media backlash she received for gaining a little and then wearing the wrong pants in the new issue of Lucky.
jessica simpson has a reason to smile [Lucky via HuffPo]