Karl Lagerfeld Knows How to Save the Economy
Of course he does.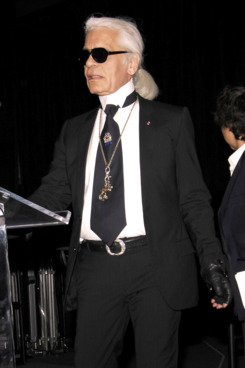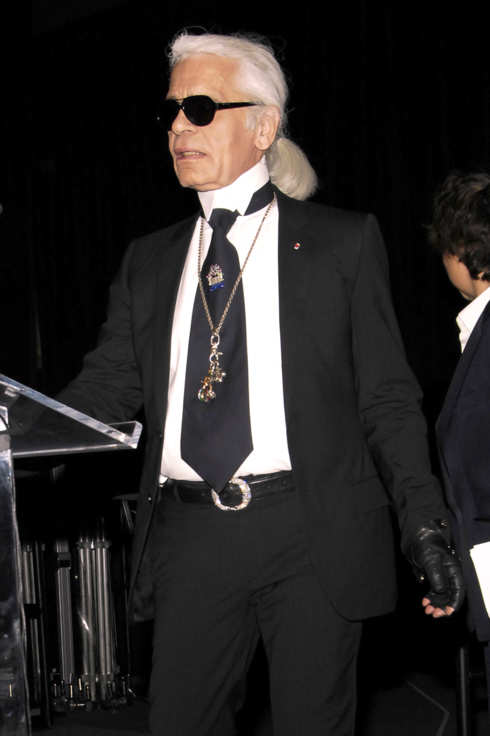 WWD asked an impressive roster of designers for their thoughts on the economy, and how to make it better — fashionably. Karl Lagerfeld's master plan is as follows:
"I think they should make a tax so that when you earn a certain amount of money, you have to spend a certain amount on shopping. To buy whatever … And that way, we create tons of jobs. I think it's a good idea. What I hate is people with a lot of money who don't spend it."
In other ideas, Lanvin's Alber Elbaz:
"It's more difficult to cook with potatoes, eggs and cheese than with caviar ... The pieces that are actually flying from the stores, they're not the cheapest, the commercial versions, but the special pieces."
"Make clothes that make you look thinner, taller and younger. Steal away the plastic surgery money, because if you cut your clothes well, that's what you'll be able to do."
Manolo Blahnik:
"Designers — do a good product that lasts, something solid, well-done and handmade if possible. Women — invest in good things. The days of cheap things and gimmicks are over. These are new times, different times. You need to buy something that lasts."
And Markus Lupfer:
"Peace, Love and Sequins! It's all about creating jobs. The government should introduce a quota where companies have to produce a certain percentage within their own country in order to create jobs, and in the meantime — sequins for everyone!"
With these ideas, there's clearly a new fashion-focused super-committee in the works — one that'll tackle debt reduction with creative aplomb (and sparkles!)