Lady Gaga, Justin Bieber, Karl Lagerfeld, and More Glamorousness From the Bambi Awards
See photo highlights of all the divas, including Gaga in her head-to-toe runway look.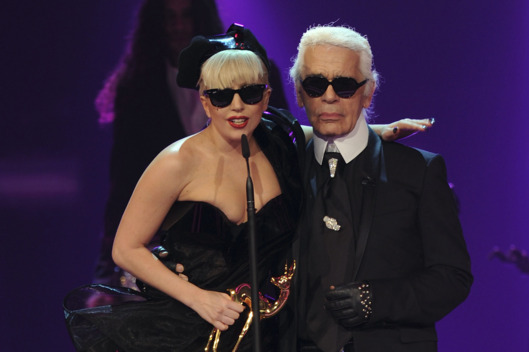 The Bambi Awards occur in Germany each year, honoring international media stars across categories. This year, Karl Lagerfeld gave Lady Gaga her gold deer statue, Gwyneth helped bestow some honors on Justin Bieber, and lots of interesting cutouts were seen on the red carpet. Enjoy photos in the slideshow.
BEGIN SLIDESHOW