Exclusive First Look: Leonardo DiCaprio Relatively Unairbrushed on Russian Interview's Debut Cover
Maybe he's makeup-free, too.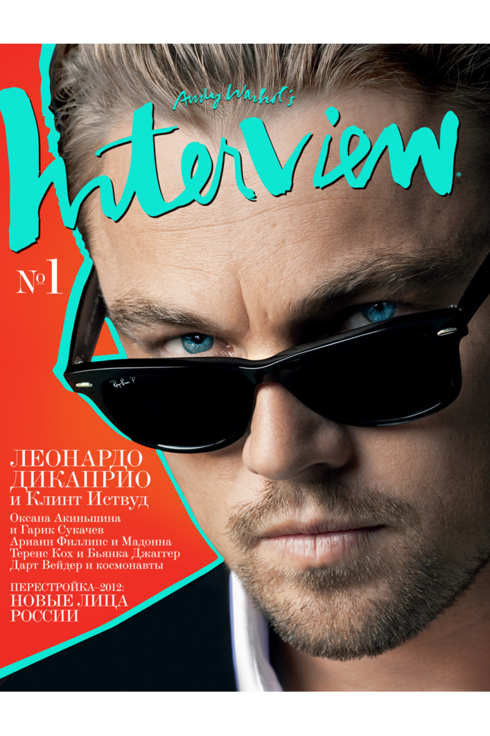 Leonardo DiCaprio appears on Interview's first Russian issue, helmed by ex-Russian Vogue editor Aliona Doletskaya. The magazine, which hits newsstands around the world beginning November 26, is Interview's first international edition in its 42-year history (a German edition will come out simultaneously ten times a year). With a superstar like Leo on the cover, accompanied by an interview conducted by Doletskaya and Clint Eastwood, they don't even need to rope readers in with promises of makeup- and Photoshop-free shots of him, though his wrinkles just might suggest as much. "If we're talking about the first issue and the best talent you can book for it, it is Leo," Doletskaya says. "There's no need for the last name. Because there is only one Leo." Well, aside from Madonna's astrological sign, that is. After twelve years at Russian Vogue, Doletskaya says, "Experience with a new brand, especially a legendary one like Interview will be very different. It's almost like comparing herring to a mango. But of course, I love herring, especially with a shot of vodka and I'll take a mango in any exotic tropical form." Now that is our kind of editor.