Miss Piggy Went to the Country Music Awards Last Night
She'd make the ceremony's best dressed list, too.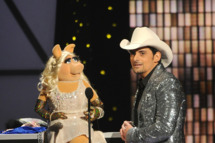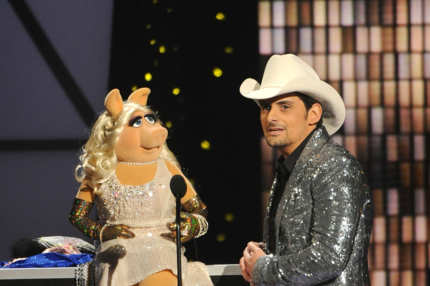 Between last night's Victoria's Secret Fashion Show, the Country Music Awards, and both their respective after-parties, there were a lot of glitzy, sparkly outfits about. (Here's Brad Paisley in a sequined jacket, just as an example.) But Miss Piggy, as a guest of honor at the CMAs, was comparatively understated in a glittering nude dress, gold elbow-length gloves, and gold wedge heels. Best dressed of the night, surely?