A Secret Shipment of Miu Miu Runway Pieces Awaits Any Tasteful Woman With Thousands to Blow on Clothes
Including looks that sold out before they even hit the racks this season.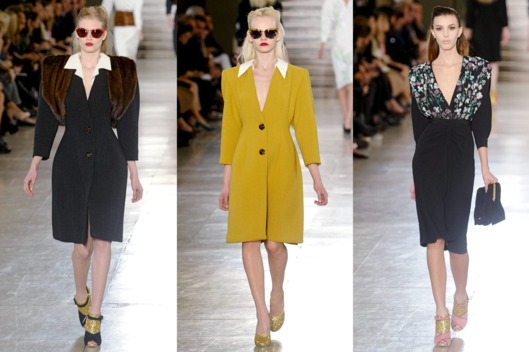 The Cut has received word that a clandestine shipment of runway items from Miu Miu's fall 2011 collection now idles on the third floor of the label's 57th Street store. While most of the clothing purchased from this shop was only made available to customers with the foresight to pre-order, one of each runway dress is still there on the racks, where you'll also find "a lot of coats," our source adds. The highly popular mustard coat and floral embellished cut-out crepe dress are among the bounty. Go forth and buy you well-dressed economic stimulants, you.