Party Lines Slideshow: Diane Von Furstenberg, Joseph Altuzarra, Mia Wasikowska, and More at the CFDA/Vogue Fashion Fund Awards
Plus Coco Rocha, Rooney Mara, Jason Wu, Eddie Borgo, and more.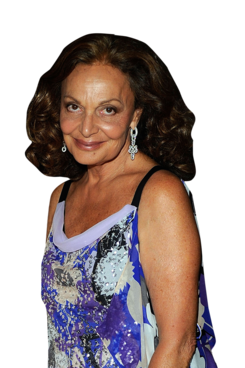 At last night's CFDA/Vogue Fashion Fund Awards, we chatted with a nervous Joseph Altuzarra just moments before he received the prize (he said he hadn't prepared a speech in advance). Meanwhile, CFDA officials chatted about Mayor Bloomberg's recent endorsement of the as-yet-undeveloped Hudson Yards as the future home for New York Fashion Week. "When I became president of the CFDA, I immediately had a meeting with the mayor, and I said, 'I need space.' Now he hasn't forgotten," CFDA president Diane von Furstenberg said. "Fashion is an enormous, very important thing for New York, and I'm glad that the mayor and everybody is really beginning to realize it."
Steven Kolb, the organization's CEO, pointed out how much Fashion Week has evolved over the years. "The more we do Fashion Fund, the more kids that graduate from school, the more designers that peel off from designers they work for and start their own thing, the bigger fashion gets," he said. "Lincoln Center is great, it's a great venue, it's a perfect home, it's art, it's culture; it's where fashion belongs – but at some point it's going to get bigger, and the mayor, rightfully so, is looking to the future and where it could possibly go." Would a permanent building housing the fashion shows, rather than the tents they've used for years, be desirable? "I think that would be a fantasy dream come true, to have a dedicated fashion center in New York that was only fashion 365 days of the year," Kolb said. "And this really could be not just about Fashion Week, but the different trade shows; there could be education, there could be a library, there could be an archive."
BEGIN SLIDESHOW