Terry Richardson Shot an Ad Campaign for Socks
Let's just say the focus is on the socks alone.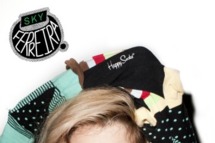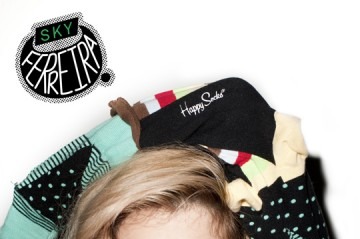 Terry Richardson shot this year's Happy Socks holiday campaign. The ads feature a hipster-heavy cast of NYC's bright young things, all "personally selected" by Richardson and the campaign's creative director Jen Brill. And in each shot, the outfits are constructed from socks and socks only: Singer Sky Ferreira lucked out with a cozy patchwork sweater, while models Ashley Smith and Camille Rowe just got bras, panties, and bunny ears made of socks. Oh, but of course.