Ricky Martin and Nicki Minaj's Campaign for MAC Viva Glam Is Out
It's Ricky and Nicki!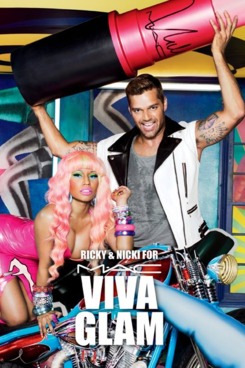 The new faces of MAC's Viva Glam product line have their first ad out today. Shot by David LaChapelle, Nicki Minaj kneels provocatively on a motorcycle; standing behind her, Ricky Martin (say "hi" to his biceps) is poised to drop an oversize tube of lipstick on her. That's what happens when you don't share the hair dye, Nicki: People get angry.