Carine Roitfeld 'Culls' Her Wardrobe Once Every Five Years
"It's not nice but you have to do it."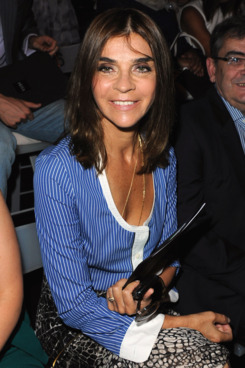 Carine shares some insight on age-appropriate style with British newspaper the Guardian: "As you get older, you must never share your wardrobe with your daughter. Never ever. You will never look beautiful in a jean jacket and a mini-skirt, even if you have a beautiful body. You have to wear something for your age or you will look really ridiculous. There are too many 50-year-olds dressing as 20-year-olds. You have to look every five years at your wardrobe and say: "Is it OK to wear this with my legs? Is it OK to wear sleeveless with my arms?' Then you have a cull. It's not nice but you have to do it."