See All Twenty New Dazed & Confused Covers
Tilda Swinton, Michael Stipe, Milla Jovovich, and more.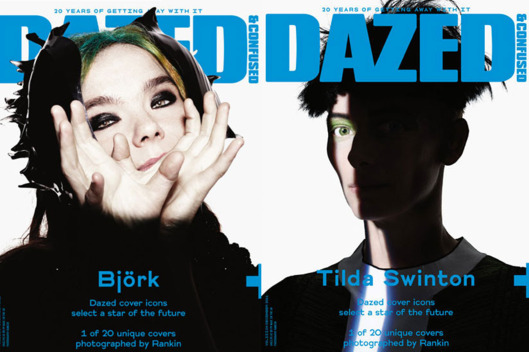 After rolling out nearly half of their new cover variants earlier in the week as teasers, all twenty of the new Dazed & Confused issues hit newsstands yesterday. The additional cover shots include Tilda Swinton, Kelis, Cillian Murphy, and Milla Jovovich among others — click through our slideshow to see them all. Happy twentieth anniversary, Dazed.
BEGIN SLIDESHOW