Slideshow: Pictures From Last Night's Out 100 Party
Including Andrej Pejic, Miss Piggy, Kathy Griffin, Jesse Tyler Ferguson, Aaron Hicklin, and more.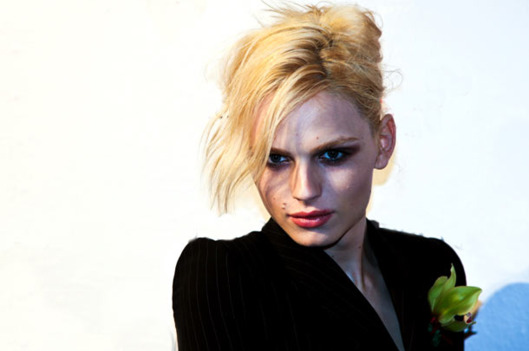 At last night's Out 100 party at Skylight Studio, Miss Piggy held court on the red carpet, posing for photos with Out editor Aaron Hicklin and other partygoers. Nearby, Andrej Pejic — one of the latest issue's cover models — looked resplendent in a Jean Paul Gaultier pantsuit and Louboutin shoes. So, what did he say to the Queen when he met her last month? "I definitely was a little bit nervous, and I didn't want to fuck up the ceremonial rules, but she said — you know, she usually asks people what do you do? And I said, 'Well, I sell my body and my face, but I get to keep my clothes on. Usually.'" How did she react? "I don't know; she was very proper about everything, so whether she got it or not, I'm not sure."
BEGIN SLIDESHOW