Snooki's Fragrance Is Serious Business
Though the pink and purple leopard-print packaging might suggest otherwise.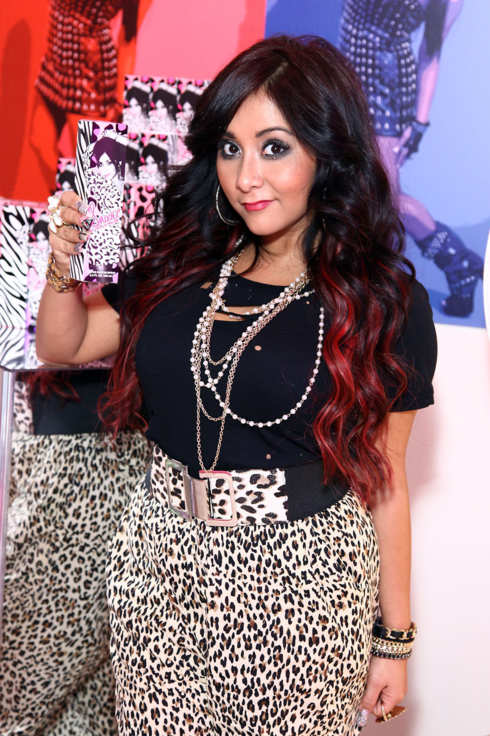 Though four seasons' worth of Jersey Shore madness would suggest otherwise, Nicole "Snooki" Polizzi would quite like to be taken seriously (sometimes, that is). So she had her business-lady hat on extensions in for the launch of her first fragrance yesterday, which meant (a bit disappointingly) that we saw less of Snooki and more of Nicole during her presentation.
Snooki will debut the fragrance next week on HSN alongside her new book, sunglasses, and gaudy slippers. As there are apparently three different ways to apply the scent — one for everyday wear, another for clubbing, and a third for "other things" — you'll obviously need to watch her segment to get the full set of tips. Keep some space on your dresser free for her best friend J WOWW's perfume, too, as that's also in the works — Snooki describe sit as a "sexy scent" that will be a "perfect partner" to hers.