Tiësto Is Starting His Own Clothing Line
It'll be called Clvb Life, naturally.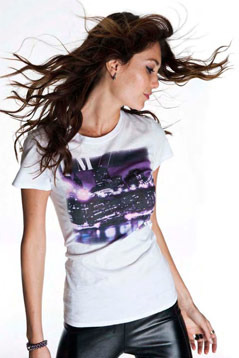 Tiësto, who knows a thing or two about being in dance clubs, announced last night that he's designed a line of T-shirts inspired by club culture, particularly "light, color, and symmetry," according to a press release. Called Clvb Life (yes, with a V instead of a U), "the line represents the first time the electronic dance music movement has been given a voice in the fashion world," the release proclaims. Fair enough, but one could also argue that the electronic dance music movement doesn't involve much shirt-wearing at all.