Video: The Fabulous French Life of Carine Roitfeld
You know, just a meeting with Rick Owens here, dinner with Olivier Zahm there.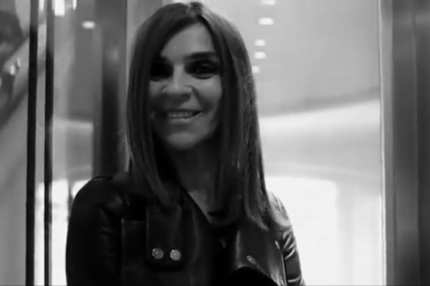 Barneys has smartly turned Carine Roitfeld into not just their window and catalogue stylist, but also a face of the store. In a video the chain produced, shot by Mario Sorrenti, we get to hear Carine talking about fashion in abstract ways ("clothes are just a nice envelope, but it's more important, the letter, inside the envelope") and see her move about her fabulous Parisian life, mingling with designers like Rick Owens and Purple editor Olivier Zahm, and looking over Paris from her fabulous apartment's even more fabulous balcony. Ogle the pretty French staircases and more in the video.
Carine's World [i-D]