Vivienne Westwood Went Back to Occupy London's HQ
And this time she gave a speech.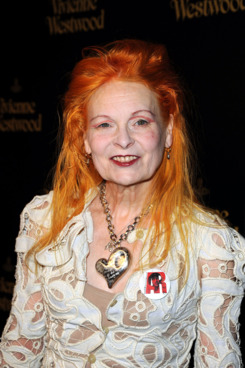 Vivienne Westwood lent her support to London's "Occupy" movement again yesterday evening. She told a crowd of around 400 in attendance, "what you're doing, I think it's wonderful," but suggested the "occupiers" take the occasional break from their protests to attend the National Gallery — a few blocks away — and enjoy the art. (She added that the gallery is free, and that "an art lover is a freedom fighter.") Her speech continued with links made between the dire financial situation in the U.K. and the greater issues surrounding climate change, this being a cause Westwood has long fought for, both with her runway shows and her greater social presence.
Related: Vivienne Westwood Visited the Occupy London Protestors