Vivienne Westwood Visited the Occupy London Protestors
For a couple of hours.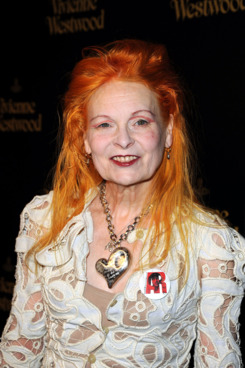 Vivienne Westwood joined London's Occupy protesters last night. With both her sons in tow, she spent two hours at their central London camp, and pledged her support to the movement. Of course, Vivienne's well known for her anti-establishment views, and regularly incorporates protest slogans and imagery into her runway collections — so her visit could serve as inspiration for her forthcoming fall 2012 looks. (We could see a parody on the "99 percent cotton, 1 percent polyester" care labels in the works.) One occupier who met the designer told British newspaper the Evening Standard she, "really enjoyed her time at Occupy London." So maybe you don't need to go glamping to have fun in a tent after all.
A fashionable cause: Vivienne Westwood visits the protesters [Evening Standard]