West Hollywood Still Trying to Ban the Sale of Fur
The city council advanced a new version of the proposal.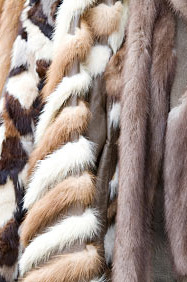 West Hollywood's city council advanced a newly tailored proposal to ban the sale of fur in the Los Angeles district last night. The amended ban would still force fashion boutiques in the city to stop selling any products made with fur, but it would not affect the sale of leather, or prohibit the resale of used furs and furry pieces at vintage stores or private sales. Local businesses remain unhappy (furious, even) about the plans, and the Fur Information Council of America has already announced plans to challenge the ban in court, should it be approved. That would further delay the ban date, which has already been set nearly two years in the future, so WeHo won't be fur-free any time soon regardless.