From Rice-Paddy Hats to Rickshaws: Fashion's Misguided Glamorizing of Asia
Yes, rickshaws. You can buy one at Anthropologie for $2,200 plus shipping.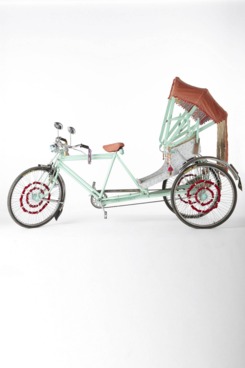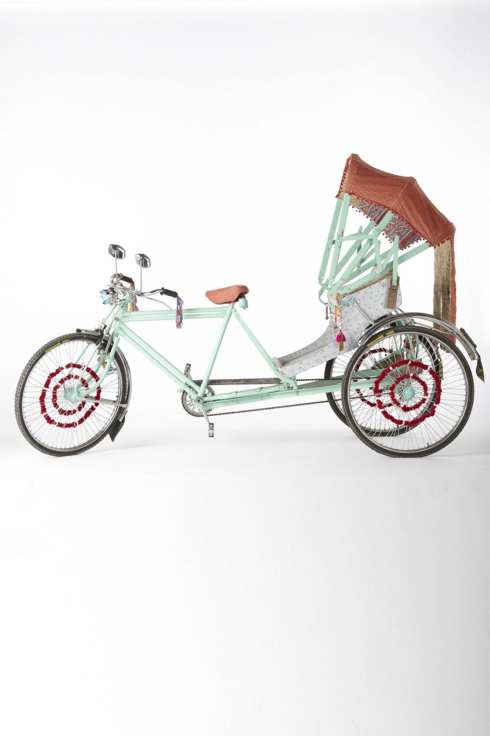 The economic opportunity the luxury fashion industry sees in Asia is undeniable. The economic opportunity American retailers see in symbols of Asia — often of the most stereotypical and sometimes offensive nature — is also undeniable. Forever 21's got an "oriental girl" necklace; American Apparel offered a "conical Asian hat"; Chanel's bags were, literally, Chinese takeout containers; and Anthropologie is now selling a $2,200 rickshaw (plus $300 for shipping), inspired by what employees saw on the streets of India. When I make it over to Asia I'll have to check the stores for "white girl" T-shirts, or better yet, "poor white girl" tees, because too often the Asian-inspired items stores sell are symbols of poverty.
Less noise exists about the way fashion treats Asia and Asians than some other hot topics in the business, such as models who are too thin, or perhaps even Fashion Week seating. Drawing attention to whitewashed runways, magazines, and ad campaigns is an ongoing uphill slog, as all those outlets remain misrepresentative of the real multicultural world we live in. Asian models are making gains but are still largely token. Asian-inspired items are making gains, too, but come off as little more than trinkets for ignorant consumers. Shoppers deserve better.