Amanda Harlech Thinks Designers Shouldn't Attend Too Many Parties
Also, she's working on a novel.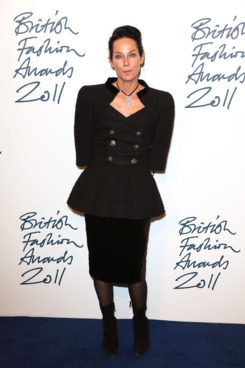 "I think fashion, mishandled, can be quite toxic," Amanda Harlech tells the Financial Times. "It becomes about image, and the cult of celebrity. I think when an artist is seen at a lot of parties as a celebrity, I find that worrying. I think it can limit them ... Fashion is perceived to be very hard-nosed and superficial, when it is full of incredibly sensitive and visual people." In other news, she's currently working on a novel, and she predicts that Chinese people will begin buying their own luxury brands within ten to fifteen years. "This is the last of the golden periods for Europe and America," she concludes.