American Apparel Still Needs More Money
The retailer is up to its eyeballs in loans.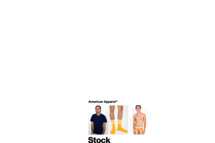 American Apparel has been forced to seek new financing options as negotiations with private equity firm Colbeck Capital have broken down. Despite improving sales figures, the retailer is in dire need of money to pay off a $47.6 million loan from Bank of America as well as the $114 million owed to London-based Lion Capital.