Best Bet: Jane Diaz Earrings
Modern, gold-plated earrings that are bold without being overly blingy.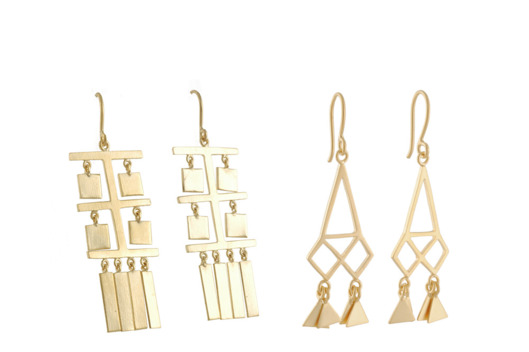 During a season when excessive sequins and glitter seem to come with the territory, Jane Diaz's simple but striking gold-plated jewelry offers a refreshing break from over-the-top bling. These architectural earrings have clean, modern lines, while the light-catching square and triangular pieces add movement. The lightweight earrings can offset a beaded tank or a bold red lip without overwhelming the look.
Jane Diaz square dangling earrings, $55, and diamond and triangle drop earrings, $54, at Clay Pot or online.