Best Bet: Otis & Maclain Leggings
Striped leggings that trump standard solid-color styles in look and feel.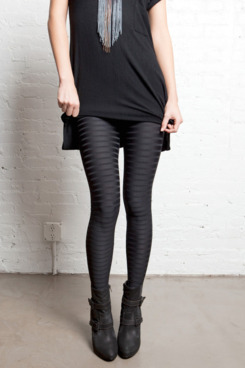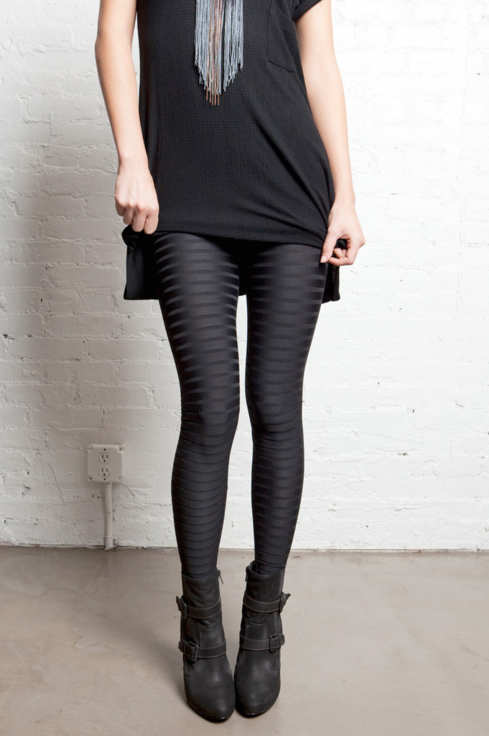 Though the idea of colored or patterned tights is certainly a cute one, they're not for everyone. These rayon striped leggings from Los Angeles–based label Otis & Maclain stand out from standard solid-black styles, but they're still versatile enough to be worn in a multitude of ways. They're more matte than shiny, giving them a luxe look (and feel) that trumps cheap fast-fashion versions. Pair them with a chunky sweater and ankle boots for an easy weekend look or don them under a dress for the office.