Best Bet: Vintage Postcard Set
One hundred illustrated<em> Vanity Fair</em> covers from the twenties and thirties.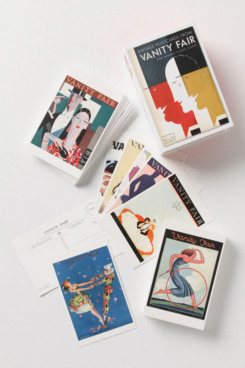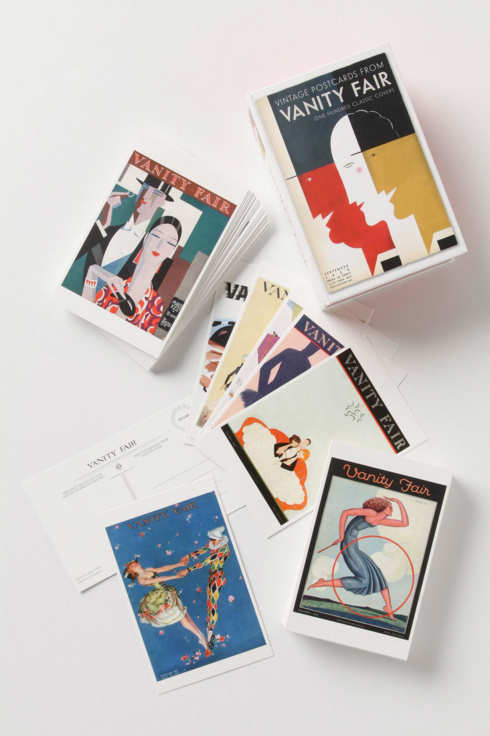 Holiday cards are always appreciated — apart from the ones that emit an explosion of glitter, natch — but why not give something with more lasting power? This prettily packaged postcard set showcases 100 vintage covers from Vanity Fair, dating back to its debut in 1913. The illustrations have the glamorous appeal of classic advertisements from the twenties and thirties, but these haven't been plastered on walls of every coed's apartment already. Send them this month or dole them out next year. They'll be kept long after the reindeer-covered holiday cards have been tossed.
Vanity Fair postcards, $25 at Anthropologie or online.