Beyoncé Birth Rumors Continue
All totally unconfirmed.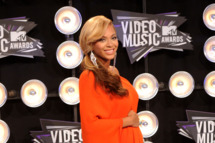 The web is still buzzing with unsubstantiated stories about Beyoncé and Jay-Z's future offspring, which may or may not be making his or her way into the world at this very moment. Of course, it would be perfect for Babyoncé to arrive on the most glitter-filled holiday of the year.