Bill O'Reilly Has Some Thoughts on Gaga's Workshop at Barneys
They're not particularly nice ones.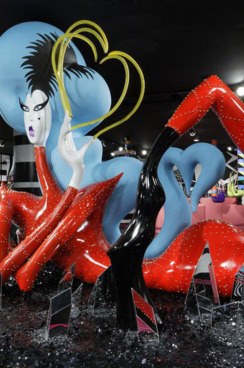 In Bill O'Reilly's latest column, the Fox News commentator accuses Gaga of selling out: "Now we have Lady Gaga, the ultimate edgy, anti-establishment pop star, swimming in dubious waters ... Does she really need the Thanksgiving special? Or the Barney's exposure? Really? The answer is 'of course not.' Gaga has now gone middle class mainstream, and at this rate, she will be co-hosting with Kelly Ripa any day now." Who knows why poor Kelly had to get dragged into this, but do let us know when members of the middle-class mainstream can afford to buy $85 headbands at Barneys.