Will You Shop at Bluefly's New Flash Sale Site?
Called Belle & Clive, it goes live today.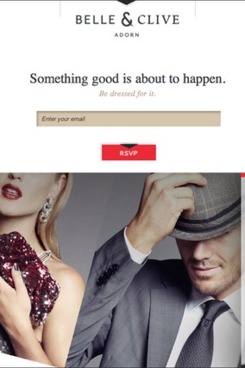 Although Bluefly.com was selling designer clothes at discounted prices long before most other e-commerce sites, they've balked at the flash-sale business model until now. Their new site, Belle & Clive, goes live today; like its competitors, it hosts daily shopping "events" with limited-time deals on selections from various designers. Meanwhile, its "members-only" status simply means you have to submit your e-mail address to join so that they can send you lots of promotional messages. While it's unclear how exactly Belle & Clive differs from its flash-sale brethren, can there ever be too much discounted clothing on the Internet, really?