Brad Goreski Lands Kate Spade Stylist Contract
He'll be their exclusive brand stylist for the next two years.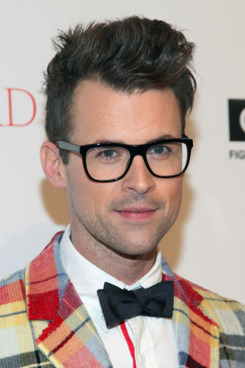 Congratulations to Brad for landing his largest — if not very first — non-Bravo-related contract! Surely timed to coincide with the premiere of his new show, It's a Brad Brad World (which debuts on Monday), he's been named "exclusive brand stylist" for Kate Spade. According to WWD, it's a two-year deal and requires Brad to work with Kate Spade creative director Deborah Lloyd to style press events, fashion presentations, ad campaigns, and shoots for their website. In other words, it's a real stylist gig, so hooray for him. Brad says he's also charged with promoting the label's ready-to-wear women's collection, which is relatively new and plays second fiddle to the shoes and accessories that Kate Spade is known for. His aesthetic (Bow ties! Patterned pants! Exclamation points!) aligns pretty seamlessly with Kate Spade's brand (Pink! Handwritten notes on cute stationery!), so this seems like a good arrangement for both parties.