Katie Holmes, Sofia Coppola, Jessica Alba, and Lots of Other Celebrities Are Shopping This Week Too
In case you needed any further justification to buy things right now.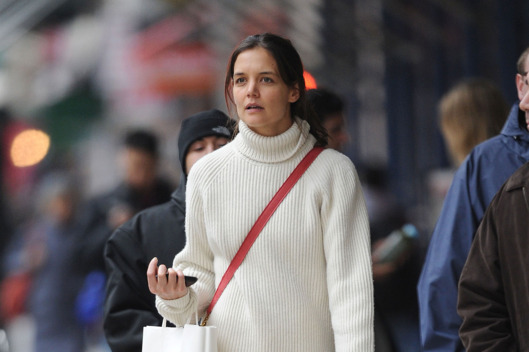 Admit it: You're still scrambling to buy presents for those random people who sprang gifts on you out of the blue. Fortunately, giving Christmas presents is sort of like sending Christmas cards — there's totally a grace period until January. But chances are you're also buying things for yourself, because after all this gift-giving you need a reward. Plus, the sales! Who can resist? There's no need to be embarrassed about all the shopping you've done this week, because you're in very good company. Even celebrities are out buying things — all by themselves, and sometimes even carrying their own bags and opening their own wallets. So if you're steeling yourself for the scary world of post-Christmas retail, allow these photos of Jeremy Piven, Gwen Stefani, Angelina Jolie, and more to give you some inspiration.
BEGIN SLIDESHOW