Chanel Confirms Alice Dellal
She's worked that half-shaved head for Karl's camera.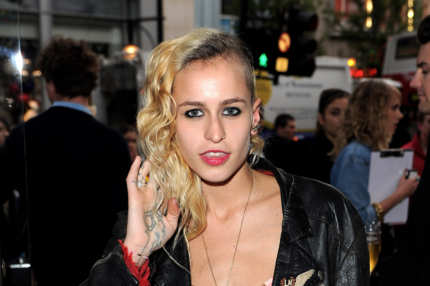 Confirming last week's rumors, Chanel released a statement today that British socialite turned model Alice Dellal — she of half-shaved-head fame — will front a handbag campaign for the label. Karl "had a crush" on Alice, reports a Chanel rep, and photographed her for their 'Boy Chanel' handbag collection. WWD has a behind-the-scenes image from the shoot, which depicts Alice wearing lots of white ruffles and sitting atop a gilded dresser. The campaign drops in March.