This Is a Pink Mock-Crocodile-Skin Jimmy Choo Coffee-Cup Holder
It doesn't come free with your soy latte.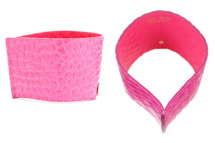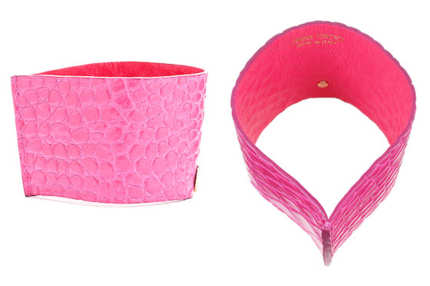 Now available on Jimmy Choo's website, this faux-crocodile-skin coffee-cup holder costs $165. If all the top fashion magazine editors get them, it'll be that much easier for interns to identify whose grande, organic soy, cinnamon-sprinkled latte is whose on each morning's mass coffee run.