Cinemagraph: Watch Crystal Renn Dance on the F Train
Click here to see Crystal Renn come to life.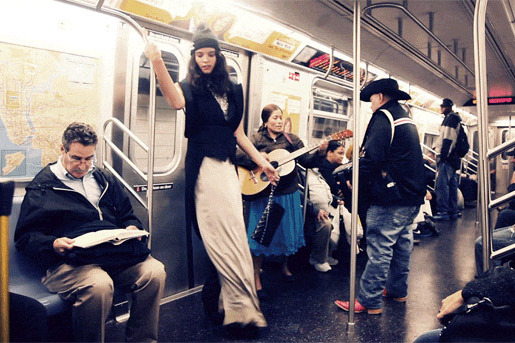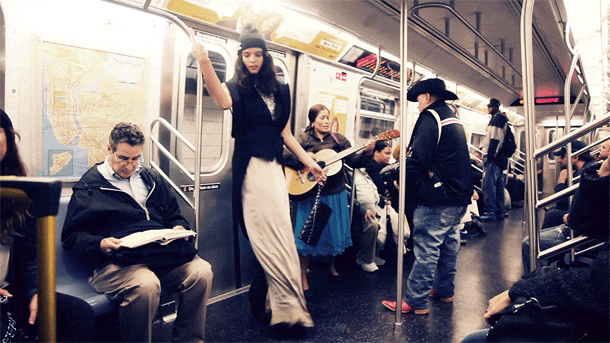 For a three-part series, The Cut commissioned Jamie Beck and Kevin Burg — the duo behind the blog From Me to You — to create "cinemagraph" portraits of some of our favorite people in fashion. The pair's technique involves using subtly isolated movements in infinite loops to make something more than a photograph, but not a quite a video, either. "We got the idea because we were covering fashion week, and we wanted the images to be more alive, smooth, and fluid — not like your typical animated gif," says Beck. But their motivation wasn't purely aesthetic. Adds Burg: "We're interested in the little movements of everyday activities that reveal something about the subject." Once the footage is shot, each cinemagraph can take days to complete, and then, says Burg, "People tell us they sit and stare and stare at them — there's something very meditative about it." Kicking things off today is the effervescent model Crystal Renn, seen dancing on the F train in a Chanel-accessorized ski cap on a recent fall Tuesday.
Check back tomorrow for part two of the series, featuring a woman who a) you probably have a girl-crush on, if you allow yourself such things, b) has most likely designed something in your closet, and c) made the whole world reconsider sequins. Guesses, anyone?
Related: Cinemagraph: Watch Jenna Lyons Draw a Dress and Cinemagraph: Watch Joe Zee Mulitask in a Cab