Cinemagraph: Watch Jenna Lyons Draw a Dress
A rare look at the J.Crew president and creative director in action.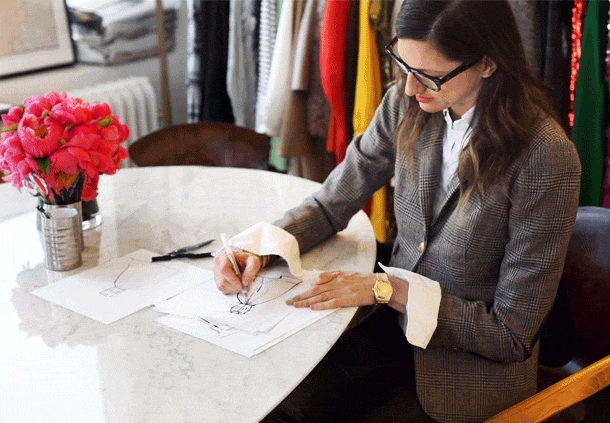 For part two of The Cut's "Cinemagraph" series featuring some of our favorite people in fashion, we bring you the president and creative director of J.Crew, Jenna Lyons. Shot by Jamie Beck and Kevin Burg of the blog From Me to You, the animated portrait captures the ever-stylish Lyons — who not only made vibrant color-clashing and mixing sequins with denim okay, but actually quite cool — sketching in her downtown New York office.
Check back tomorrow for our final installment in the series, starring one of the most beloved editors in fashion today.
Related: Cinemagraph: Watch Crystal Renn Dance on the F Train and Cinemagraph: Watch Joe Zee Multitask in a Cab