Cruise the New Versace for H&M Collection
The new line comes out next month — in Europe.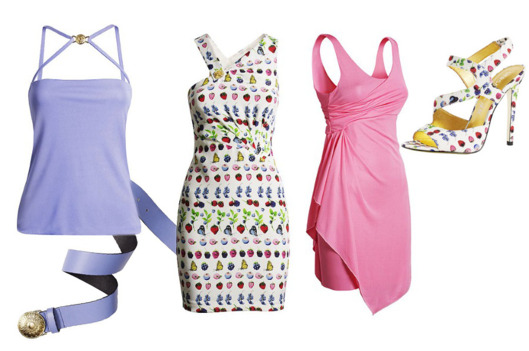 Only a month after all the madness that accompanied the launch of Versace's fall collection for H&M, all 38 items from the label's 2012 cruise collection appeared online today (that's 24 womenswear pieces and 14 menswear). There are separates — including short-shorts and gold-stud-embellished white jeans, shoes, accessories, and jewelry, most covered in bright, fruit prints. Donatella describes the line as pretty and elegant, with "a fresh feeling for a new year." Pieces will be for sale on H&M's website on January 19 but still, as previous reports suggested, most likely only in Europe. Click through our slideshow of all the womenswear looks, and decide if it's worth finding (new) friends across the pond to buy stuff for you.
BEGIN SLIDESHOW