Cynthia Steffe Loses Its Creative Director
Shaun Kearney has left the company for unnamed reasons.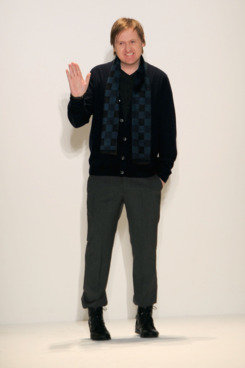 Cynthia Steffe creative director and executive vice-president Shaun Kearney has stepped down. Founded by Cynthia Steffe herself in 1989 and sold to LF Brands' Bernard Claus in 1994, the company had a rocky few years between Steffe's departure in 2006 and Kearney's arrival in 2008; since Kearney came aboard, the label has enjoyed relative success and is widely sold at stores like Nordstrom and Saks. WWD reports that Kearney hasn't given a reason for his departure, but he has indicated that it was "amicable" and that he's "considering several different business opportunities." His successor hasn't been named yet, but the label will continue operating.