DKNY Will Dress the New York Rangers
We have an EXCLUSIVE FIRST LOOK at their new designer gear.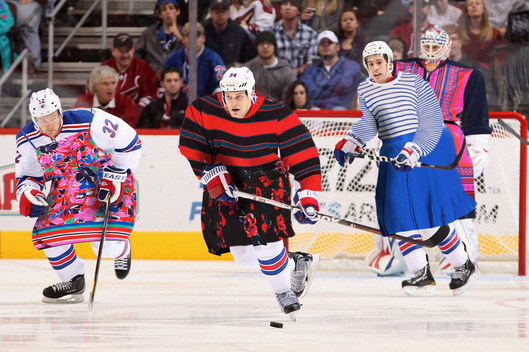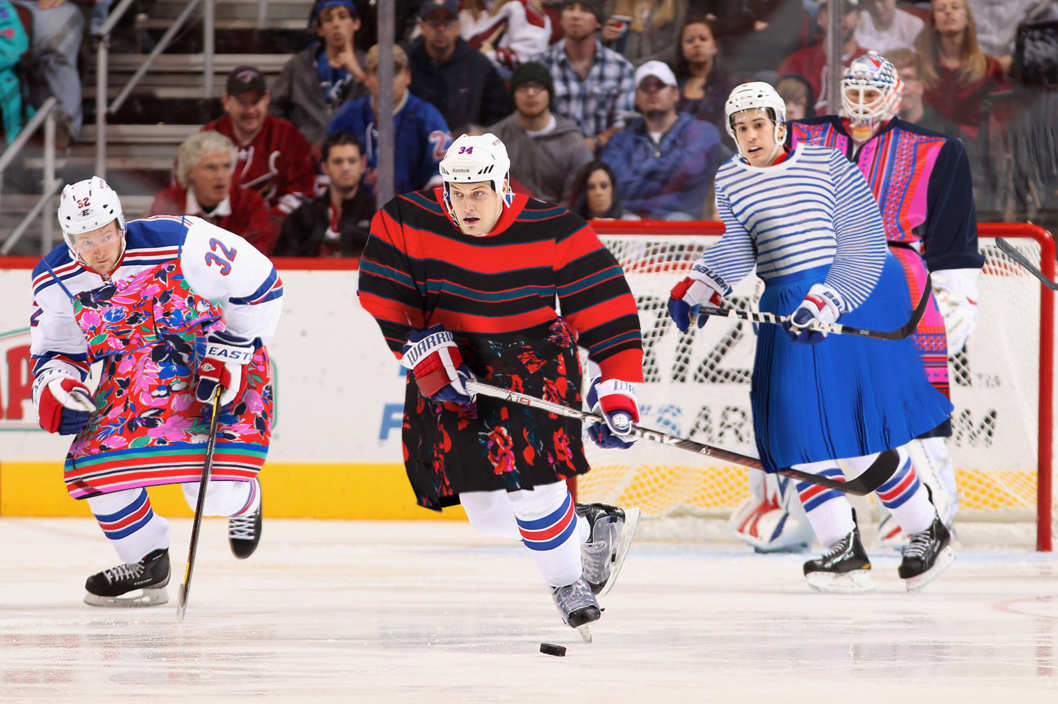 News just broke that DKNY will sponsor the New York Rangers, and as part of the deal will dress them in practice jerseys for the rest of the season. The Cut has obtained an EXCLUSIVE SNEAK PEEK at what those jerseys will look like. Apparently, it's the pre-fall 2012 DKNY collection! Those lucky bastards, always getting their paws on designer clothes before anyone else.