Fergie Wore a Dress That She Couldn't Zip Up All the Way
Should we applaud her honesty or frown upon her insistence on wearing something so ill-fitting?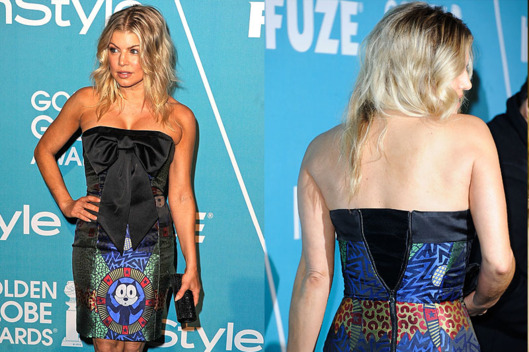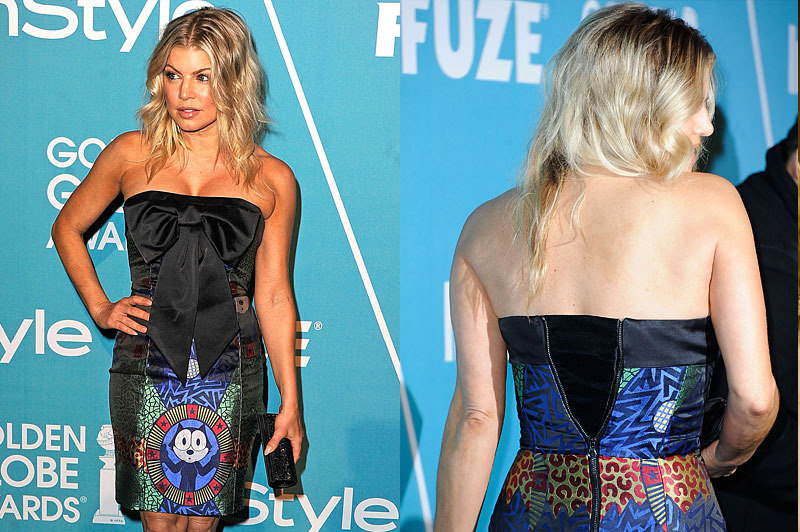 Fergie, a prolific magazine cover girl, has probably done a lot of photo shoots with designer samples that didn't zip or button up all the way. This is normal — those samples are tiny, and celebrities who are not runway-model size (i.e., most of them) will just wear the pieces without fully fastening them, and photographers will shoot them so that audiences don't know there's a gaping zipper in the back. But Fergie let this secret (if it's even a secret) out when she went to In Style's A Night Of Firsts event in L.A. last night, wearing a Jean-Charles de Castelbajac dress with the back zipper undone, the dress held together instead with a swatch of black fabric. It's hard to imagine Fergie would be short on things to wear to an event, so she must have maneuvered the dress in this way because she really loved it and really wanted to wear it. But would she have been better off with either a whole lot of waist-length hair extensions, moving the bow from the front to the back, or ... a different dress? Or do you applaud her display of honesty in showing the world that this sample just doesn't fit her? Maybe this is a reason editors think celebs should actually buy clothes.