Freida Pinto Goes Edgy
Which is a little unusual for her.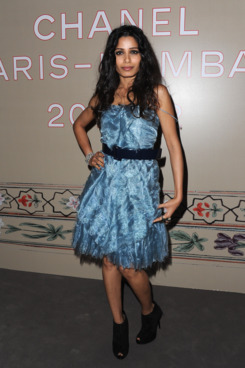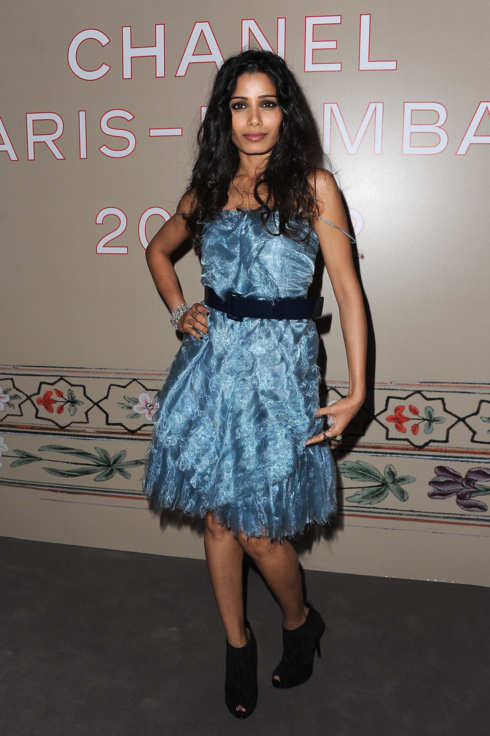 Freida Pinto wore a blue dress from Chanel's spring 2012 collection to the brand's pre-fall presentation at the Grand Palais in Paris yesterday. The actress chose a navy belt and black Roger Vivier booties to complete her outfit.
Do you like this edgier version of Freida? Or do her unkempt hair and ragged hems just look a little sloppy?