Don't Doubt Georgina Chapman's Commitment to Sparkles
She likes shiny things. She <em>really</em> likes them.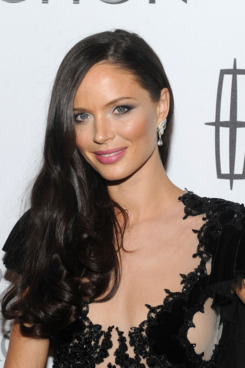 "When you put on something with a little bit of sparkle, it lifts your mood and makes you feel like you're having fun," says Marchesa designer Georgina Chapman. But not just any sparkle will do: "When you have a tan, gold obviously warms it up, and that looks beautiful," she explains. "If you're paler, silver is excellent — it's got a cooler look to it." And whatever you do, don't mix them. "If you're doing gold, you don't want to throw in silvers and bronzes — it's too all over the place," she says.