The Gunn vs. Gaga War of Words Continues
Why can't the two of them just make it work?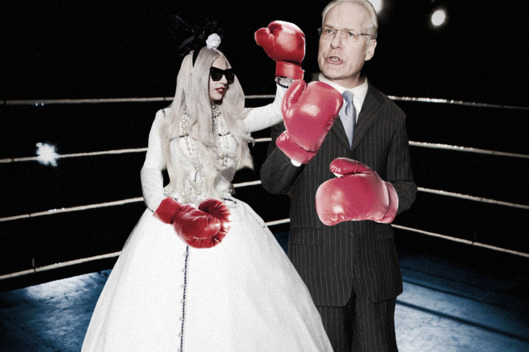 Tim Gunn and Lady Gaga have been bickering since August, when Gaga called Tim "a bully" during an appearance on The View because of comments he'd made the prior week about Hillary Clinton. Seemingly affronted (well, who knew Gaga and Clinton were so tight?), Gunn has thrown some pointed barbs Gaga's way since. The latest batch of criticisms come courtesy of an interview with Hollywood Life, in which Tim opined, "what I've said about her is very matter-of-fact. She doesn't wear clothes, she wears costumes! So would I ever put her on a best dressed list or list her among fashion icons? Of course not." And how did Gaga take these comments? Just perhaps, like this.