First Look: Julia Restoin-Roitfeld's Lingerie Collection for Kiki de Montparnasse
She models them herself.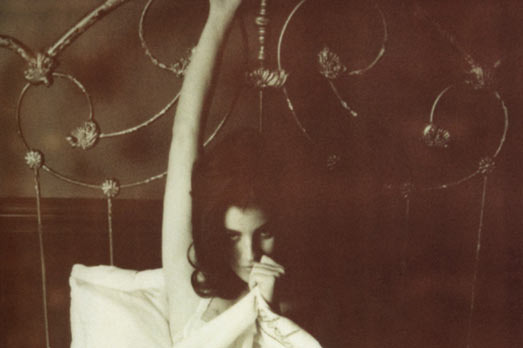 Julia Restoin-Roitfeld mentioned a few months ago that she was working on a lingerie collection; today, Kiki de Montparnasse announced that they've designed a collaborative range with her, available Wednesday, December 14, in their boutiques and online. Roitfeld tells Elle.com that she was tired of seeing bras that wouldn't work for womanly figures. "A little while ago, the downtown trend in New York was to wear a 'bandeau' bra that you would see popping out of the side of your shirt. I guess it works for very, very small breasts, but for me, it would just be plain unflattering," she explained. Her collection is comprised up of pinup-worthy lace bras and form-fitting bustiers; see her modeling them in our slideshow.
BEGIN SLIDESHOW