Julia Restoin-Roitfeld Shot Her New Lingerie Line's Look Book While Pregnant
She's not going to let a little baby bump slow her down.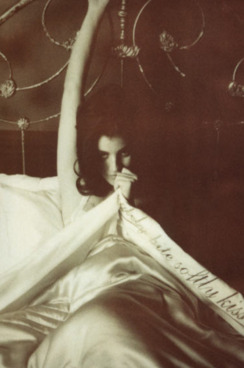 Apparently, shooting a sexy lingerie campaign while pregnant was a little challenging. "When we shot the Kiki look book images, I was two and a half months pregnant, but I was still hiding it at the time ... It was pretty difficult to suck in my stomach but I couldn't say anything about it," says Restoin-Roitfeld in a new interview with Style.com. She has a few more "brand consulting and art direction projects" coming up in the next few months, and then she'll take some time off to concentrate on her bump.
Related: Julia Restoin-Roitfeld's Lingerie Collection for Kiki de Montparnasse